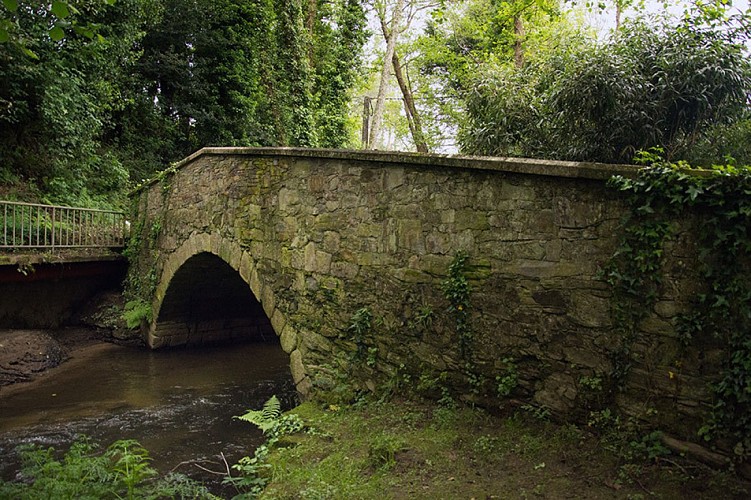 We now find ourselves in this stretch of the road following the old royal road that went from Santiago and A Coruña to Ferrol, passing by Betanzos. We just came down the O Viadeiro slope, which in some tales appears branded as difficult or arduous to do. In 1809 there were violent battles between Napoleonic troops and Galician guerrilla fighters here.

In the final stretch of the journey down, and before arriving to the first houses, to the right of the current road the remains of the old royal road that went towards O Viadeiro can be seen. It is a deep and narrow road, similar to a trench. In local oral tradition it is said that thieves used to take advantage of the slope to attack carriages that went through here moving slowly upwards.

Now we're going to cross the bridge over the river Baxoi. The bridge is one of several whose construction was ordered by Fernán Pérez de Andrade "The Beautiful", lord of these lands, at the end of the 14th century. When we leave the town hall of Miño, we'll do so using another bridge called Lambre Bridge, which is also of the same epoch and with the same patronage.