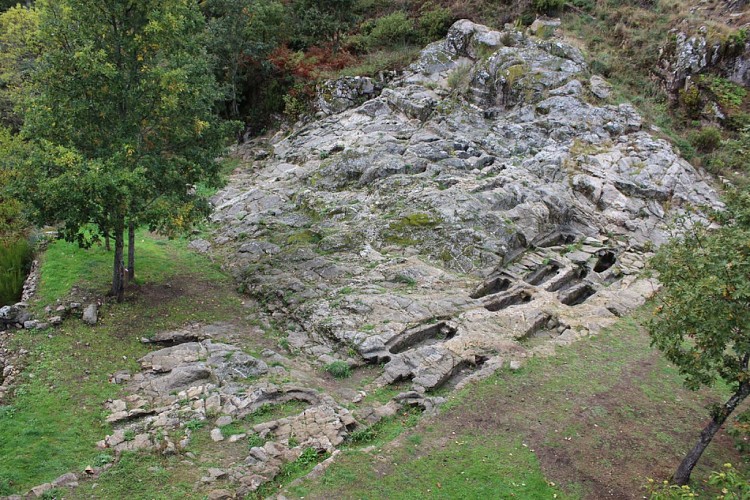 Necrópolis Rupestre de San Vítor de Barxacova
This archaeological site, included in the inventory of archaeological sites of the regional government of Galicia with key GA32057004, stood at the top of the places which contribute the best in the knowledge of these kind of sites in Galicia. This is after after recent research conducted between 2010 and 2014 and an intense activity of diffusion and spread of the result through conferences, publications, videos, websites, blogs, forums, news, etc.

The site is composed of two different parts: first, the stone described, hung on the slope and an extraordinary natural viewpoint; secondly, a prominent granite outcrop on the hillside, where the necropolis is located. The pillars of the chapel are preserved on the top of the rock, 56 sarcophagi carved into the rock were counted. This makes it the largest necropolis of this kind in the Northwest of the peninsula and certainly the best studied. They also located some rests that demonstrate the existence of ruins pervious to the central point of the current archaeological site, from the tenth century, and know they existed until at least the fifteenth century.

Apart from all the graves, this place is very important archaeologically speaking, as there weren't further alterations since its abandonment. You can see interesting specific elements such as sarcophagi covers, ossuaries and proof of their reuse, which is a key to understanding this type of places.


Technical information
Lat : 42.3736772
Lng : -7.5027307
0 m