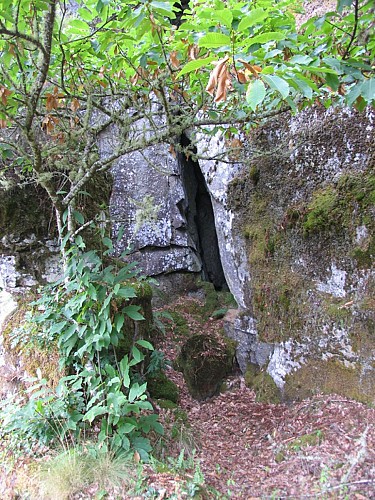 A Pena da Espada/ "Cova dos Mouros"
The "Sword Rock" or "Moors Cave" is a natural hole in the rock on Mount Tucela on the west side of Mao river canyon. Around 1905, according to the residents of the area, the Horcas's sword of the Bronze Age was found here whilst carrying out work for the construction of the Old Canal.

The area has a strong spoken tradition, several neighbours said the "Moors Cave" has a hole where they used to throw stones they then could hear falling into the river Mao. Then this cave would go to the Mao, or "the other side". They say this place commanded respect as some Moorish women used to walk past there to go wash their clothes in the river, and some neighbours wouldn't want to go through that area with their cows.


Technical information
Lat : 42.3577118
Lng : -7.5059628
0 m