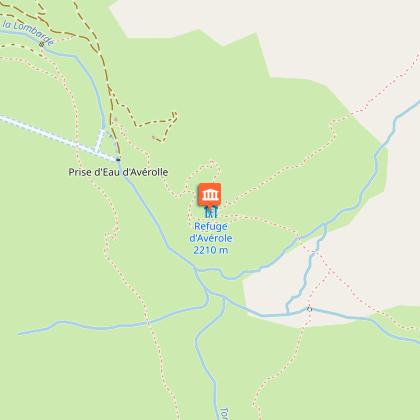 The hut is located on a grassy hill above the Valley of Avérole and the confluence of two torrents, in a flowery, quiet, with view site on meek glaciers in the area.
6 informations complémentaires
Website
refugedaverole.ffcam.fr
Booking E-mail
refugedaverole@ffcam.fr
Sleeping Overview
A large dining room, dormitories of 4 or 10/12 beds, a games room, library and reading, a hot shower, a physical local area and a dryer.
Activities around
CLIMBING: Albaron - Bessanese - Chala Arberon hiking: high road of Maurienne - Liaison - Italian shelters (Gastaldi and Cibrario), Valley of the Lombard - Col de Bessanese - Col of Arnes - Tour of the Bessanese SKI touring: Albaron - neck of the Bessanese - Col of Arnes - Arberon - binding Carro, Evettes, Avérole, Pointe husband - Chala - Ouillarse - Link to Italy
Opening dates informations and guarded period
From 22 March to 11 May and then click booking until May 18.
From 21 June to 6 September then reservation until 14 September.
Nearest car parks
In winter, Park at the "centre nordique" of Bessanaise. In spring, ask about the accessibility of the road until Vincendières.
In summer; parking at the car park below the hamlet of Vincendières.