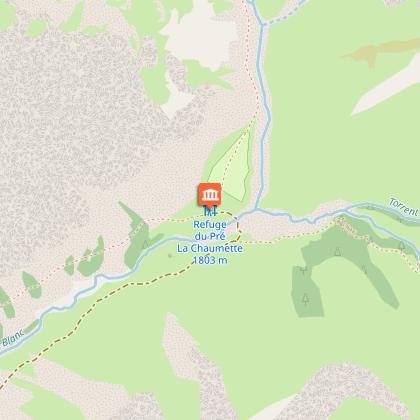 REFUGE DU PRÉ LA CHAUMETTE (FFCAM)
Built in 1979, the refuge of the meadow to the Chaumette is located inside Champoléon Valley, within the national park of Ecrins at an altitude of 1 810 meters.
6 informations complémentaires
Website
refugepredelachaumette.ffcam.fr
Booking E-mail
refugepredelachaumette@ffcam.fr
Activities around
MOUNTAINEERING: Sirach - peak of the Lam - Verdonne hiking Tip: GR54 (towers of Oisans and the old Chaillol) - Liason Vallouise - Refuge of Vallonpierre - Valley Orcières, neck of the wood horse, Lake Prelles, col of the loose SKI touring: tour of the Rou IE - grand tour of the Sirach (in 4 days) - the Bouchiers neck - neck of the Wolf to Champoléon air SPORTS: see regulation of the National Park of the Ecrins fishing: Lake Prelles, see regulation
Opening dates informations and guarded period
From mid-June to mid-September and 1st half of June and 2nd half of September on booking
long description
Built in a generous meadow, to the sources of the white Drac and at the heart of the country of the Champsaur, the refuge welcomes you for a night on the mountain or just for a snack break during a hike.
It has a capacity of 60 places in times of security and has hot showers and a room off the bag.
The Chaumette meadow refuge is one of the major steps of the GR54, Tower of the Ecrins, located between Vallouise and the chapel-Valgaudemar.
Nearest car parks
Parking was: the Auberts Parking winter: the Balsams