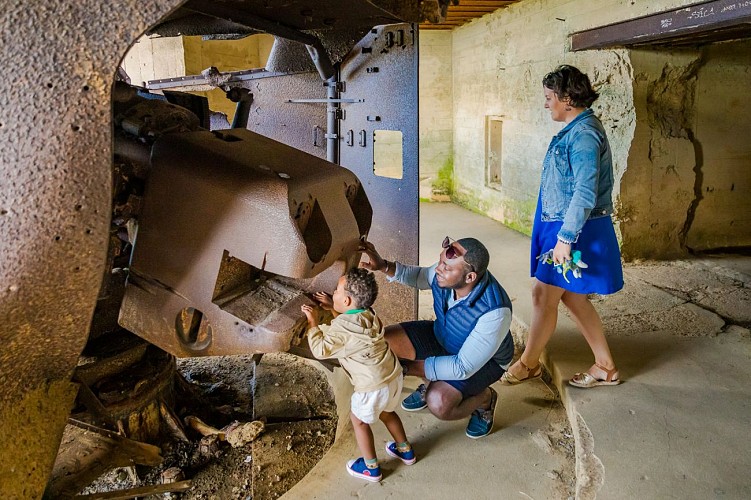 Longues-sur-Mer German artillery battery
A major constituent of the Atlantic Wall, the Longues-sur-Mer artillery battery includes a firing command post and four casemates, each housing a 150mm artillery piece. Located in the heart of the Allied assault zone, on the top of a cliff overlooking the English Channel, the battery played a strategic role during the Allied Landings on the 6th of June 1944.

Guided tours at 10.15am, 11.45am, 2.15pm and 3.45pm every day in July and August and on weekends in April, May, June, September and October. Tour lasts: 60 minutes.
Technical information
Lat : 49.3430979
Lng : -0.6913398
0 m