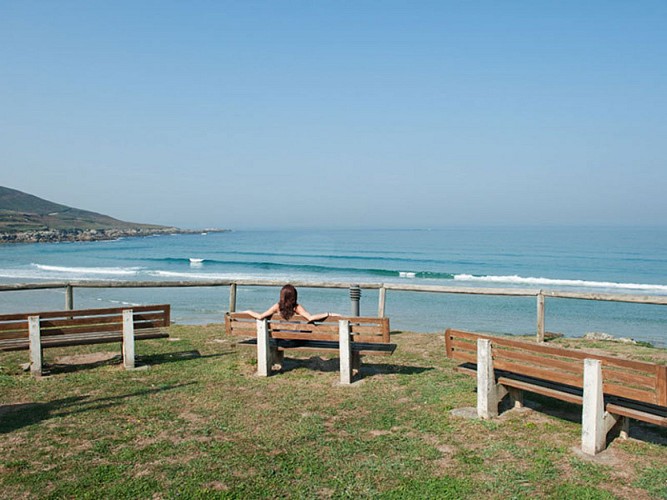 This small cove with fine sand and clear waters, separates the main beach of Caión (As Salseiras) and that of Cárcere Vello, the closest to the town's urban centre.

 

It is accessed by a convenient wooden staircase, perfectly treated to best integrate into its natural surroundings. The access connects the small beach with O Caracoleiro viewpoint, from where you can admire the entire coastline of Caión.

 

The shape of the beach varies with the tide and at low tide joins up with Cárcere Vello beach  and that of As Salseiras, the main beach of Caion where the blue flag normally flies. 

 

Take your shoes off and walk to the seashore, allowing you to enjoy the experience of this natural haven. 

 

After relaxing on the beach, you can head into the town where you will find 16th century historic buildings  (Vila Eduardo Fano square) and typical catering establishments where you can sample the best cuisine. If you like discovering good stories, we recommend you go down to the port and look between its shapes, for the remnants of its whaling past.