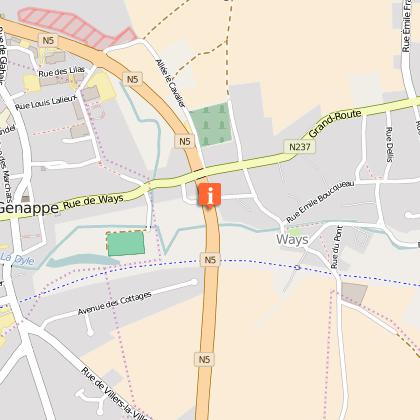 The Battle of Waterloo was only the final episode of this campaign in Belgium. The events of the days preceding 18 June were decisive in determining the outcome of the battle. Let's recount some of the major events:

Regarding Napoleon's attitude towards the Prussians: on 16 June 1815, Napoleon managed to defeat Blücher at Ligny but not completely crush the Prussian, allowing them to fall back and regroup. On 17 June Napoleon wasted the whole morning before sending, much too late, Field Marshall Grouchy and his troops in pursuit of the Prussians.

On June 18, Blücher managed to rejoin Wellington at Waterloo and inflicted defeat upon the French.

As for Napoleon's attitude towards the British: 16 June 1815, Napoleon blocked Wellington at Quatre Bras. On 17 June he marched on Brussels but Wellington instead chose to confront him at Mont-Saint-Jean. On 18 June Wellington had a terrain advantage, with the bulk of his troops positioned on the higher ground above the battlefield of Waterloo.

Technical information
Chaussée de Bruxelles
1474 Genappe
Lat : 50.6108087
Lng : 4.4589396
0 m