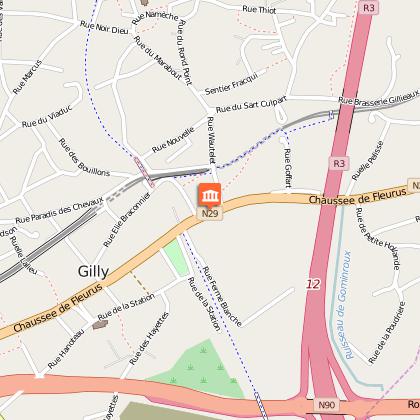 Napoleon launched his campaign in Belgium to prevent coalition forces from gathering and invading France. Taking advantage of the fact that Russian and Austrian forces were late to join the north of the French border, Napoleon went on the offensive, hoping to prevent the gathering of the British and Prussian armies at the gates of France.

Napoleon's tactical thinking was to invade the territory of modern-day Belgium by surprise to prevent his enemies from joining forces and enabling him to confront the Prussians and British separately.

The campaign in Belgium saw 124.000 French troops face a force of 220.000 soldiers allied against Napoleon. Armies from Great Britain, the Netherlands and Germany under the command of the Duke of Wellington gathered together 100.000 soldiers. The Prussian troops under the command of Blücher numbered 120.000.

Infos techniques
317-331 N29
6060 Charleroi
Lat : 50.426665
Lng : 4.491531
0 m