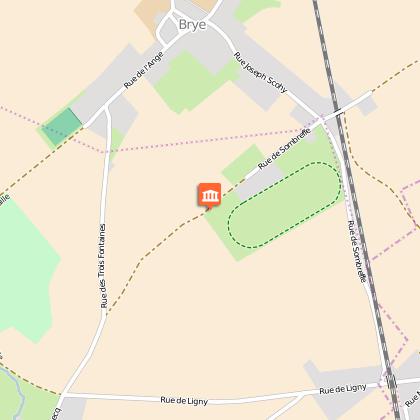 The location of the French artillery
Artillery was one of the deadliest forces on the battlefields of the early 19th century. The sheer number of guns present during this campaign were pretty impressive: Napoleon had approximately 370, Wellington had 250 and Blücher had 280.

During the Battle of Ligny, the Prussian battery took up a position on the Brye plateau to dominate the landscape. Even today, we can see the strategic importance of this location. Most guns used during mobile campaigns in those days were bronze cannons weighing a ton at the most. These guns had a maximum range of 400 to 800 metres.

Infos techniques
2 Rue de Sombreffe
6221 Fleurus
Lat : 50.5190849
Lng : 4.5576954
0 m