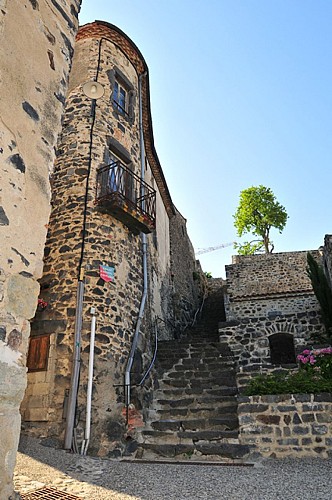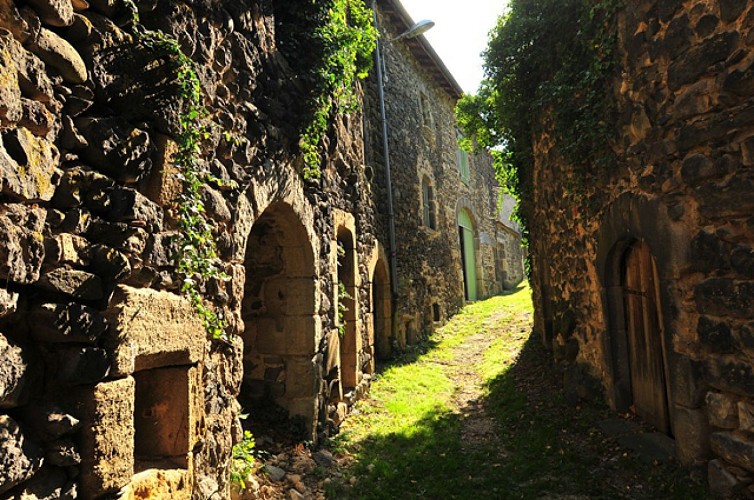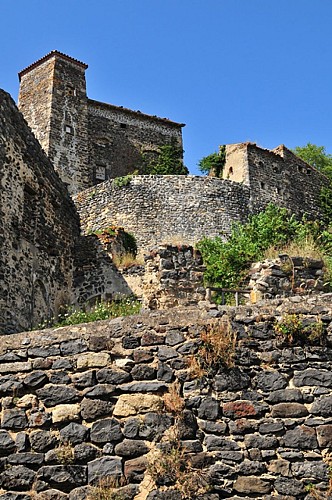 Credit : Office de tourisme Pays d'Issoire
This fortified village is located on the East side of a basalt flow; the Roman way from Clermont to Le Puy crossed its territory. By the way, it's named after the Gallic word "broccos" that means rocky spur. The panorama on the Limagne's plains is amazing. The parish life dates back to the 10th century, and Le Broc was part of an important fiefdom. It was the property of the family of Le Broc until 1304 and some representatives played an important role in the entourage of the Dauphins d'Auvergne. In the heart of the village, a walk allows you discover its heritage.
In Chassaing's hamlet subsist the buildings of the Chauliat commandery, gothic constructions with lower deck and turrets of spiral staircase. The chapel keeps interesting mural paintings, listed Historical Monument in 1969.
Infos techniques
Rue de la Fontaine Grande
63500 Le Broc