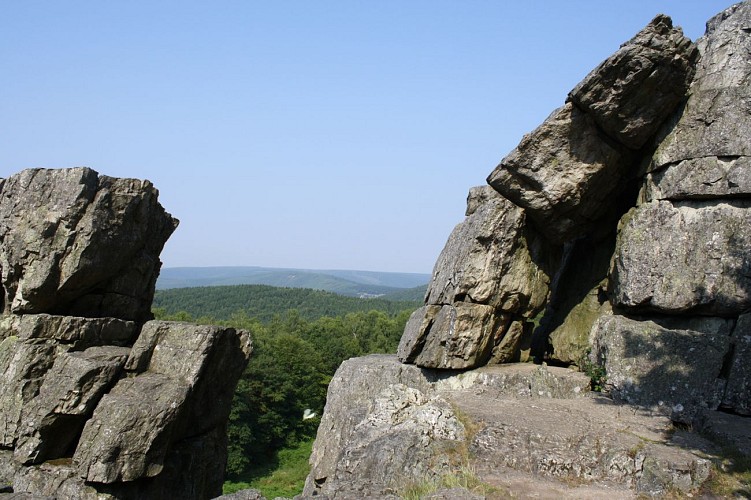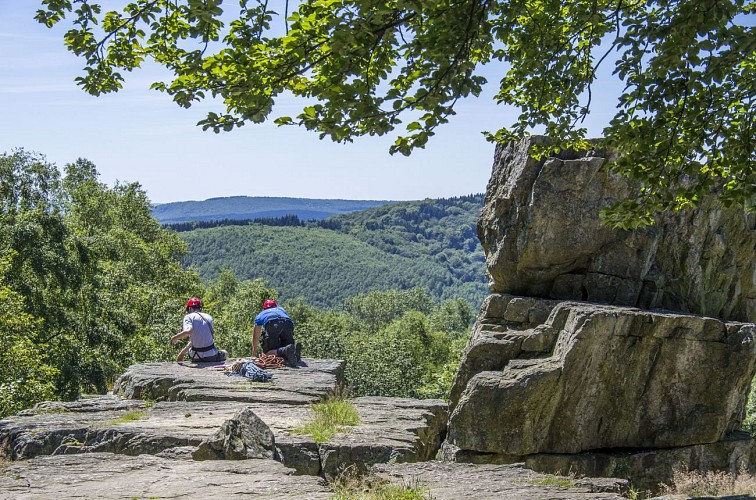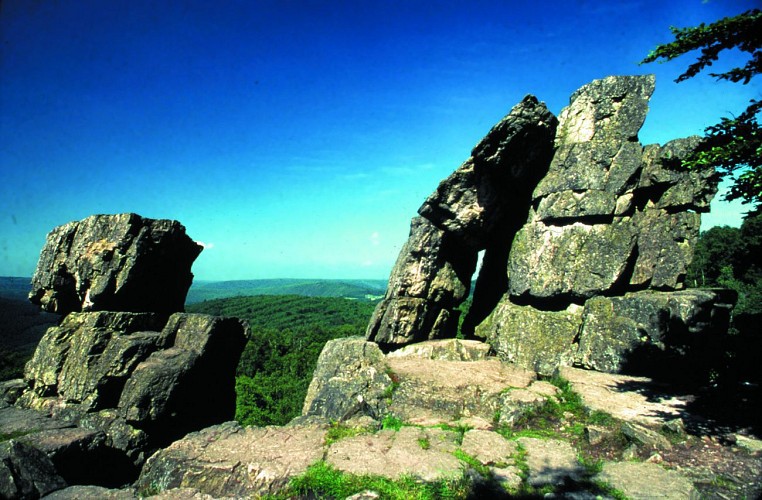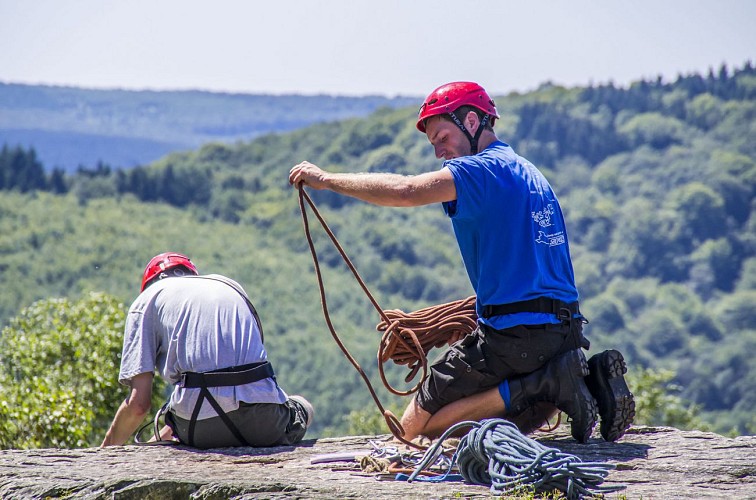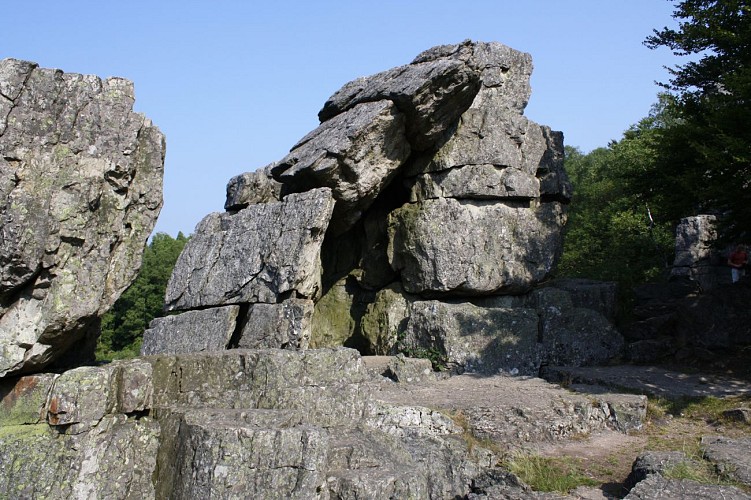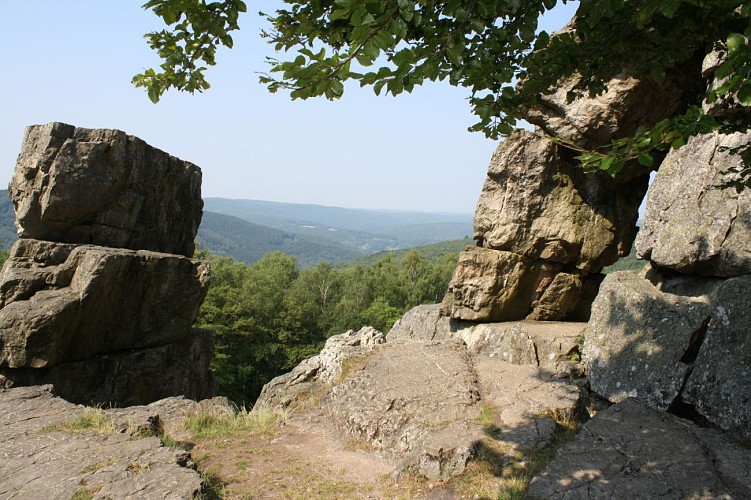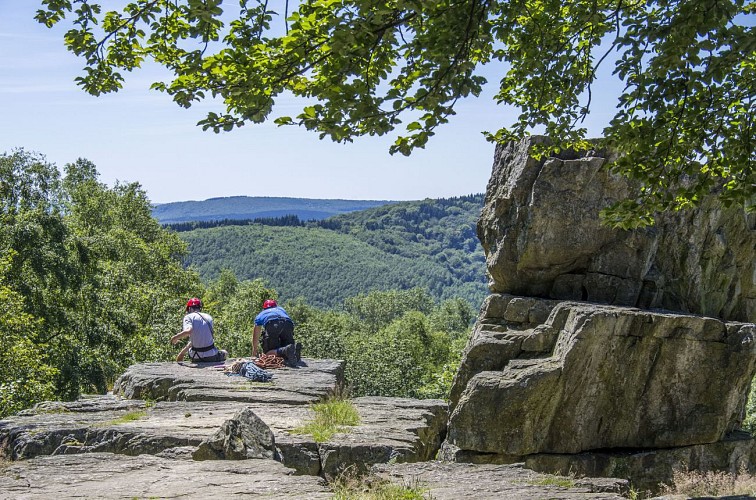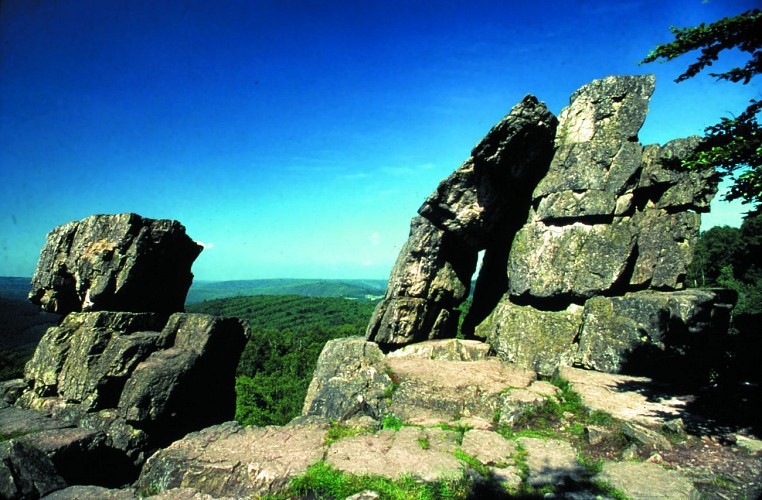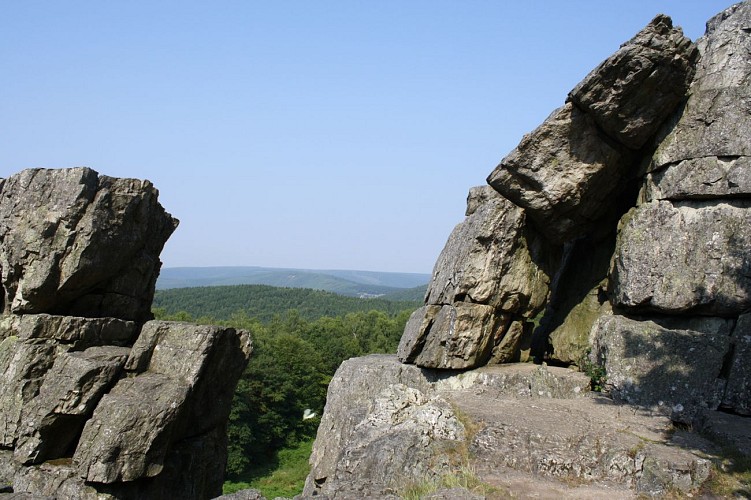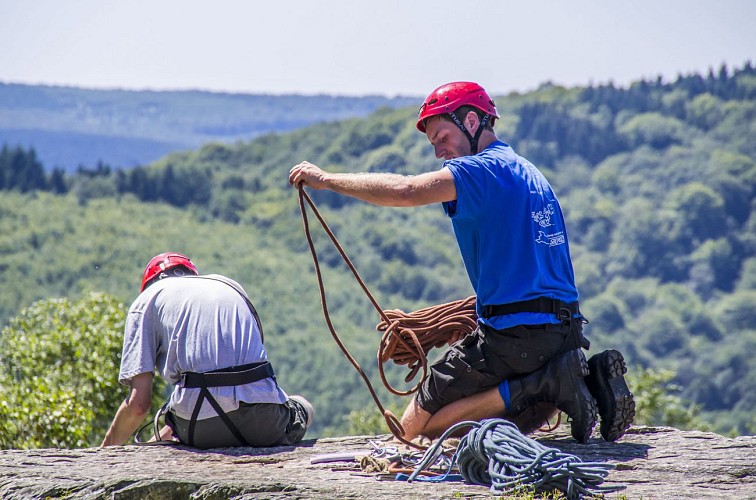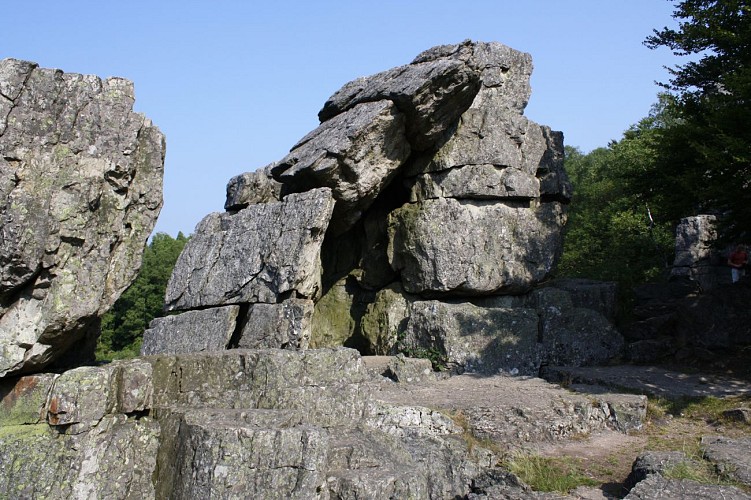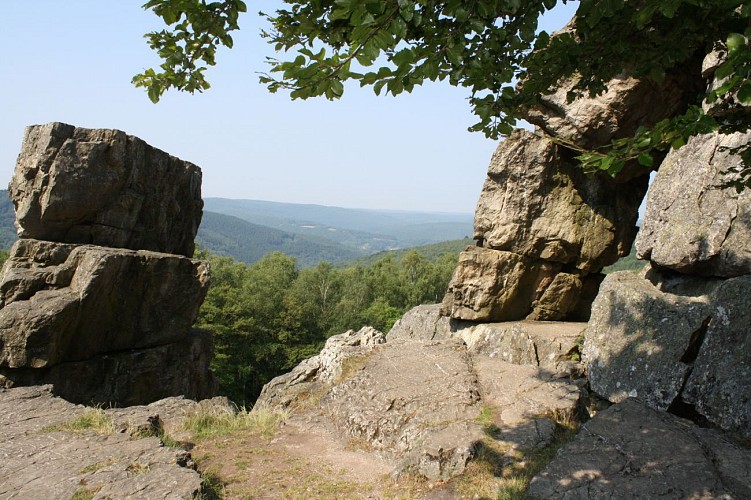 The Celtic soul endures in the Ardenne… They say that these quartzite rocks may be the Cyclopean remains of a huge, ruined castle. Not true at all! Although this chaotic rock formation is perfectly natural, from prehistoric times it served as a bivouac. These days it is above all one of the loveliest spots in the region.

Walking here, you can smell sulphur.

A diabolical pact is said to have been made between a lord greedy for power and the devil himself. The former was to obtain a huge castle, the latter the soul of the lord, if the lord managed to complete the castle before the cock crowed.

Just as he was setting the last stone of the building, the cock crowed, signalling the dawn. Too late! Out of fury, Satan destroyed the castle he had just built, sending huge blocks of stone hurtling down the mountainside to the bed of the Semoy river.
Infos techniques
roc la tour
08800 Monthermé
Lat : 49.891
Lng : 4.78333
0 m