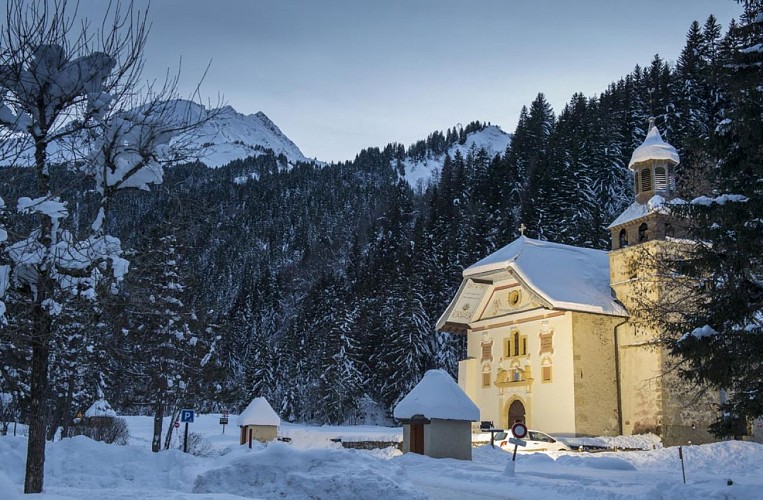 The Oratoricals at Notre Dame de la Gorge
When one arrives at the Gorge, one discovers 14 small oratoricals (or chapels) that dot the path leading to the church.
They were built at the instigation of Father Gaillard in 1728, primarily to lend even more splendour to the Marian cult already established in this location. The Rosary comprises five "Joyful Mysteries", five "Sorrowful Mysteries" and five "Glorious Mysteries" that commemorate the various stages of the life of the Virgin Mary.
Notre-Dame de la Gorge 74170 Les Contamines-Montjoie
Lat : 45.796
Lng : 6.71737
0 m