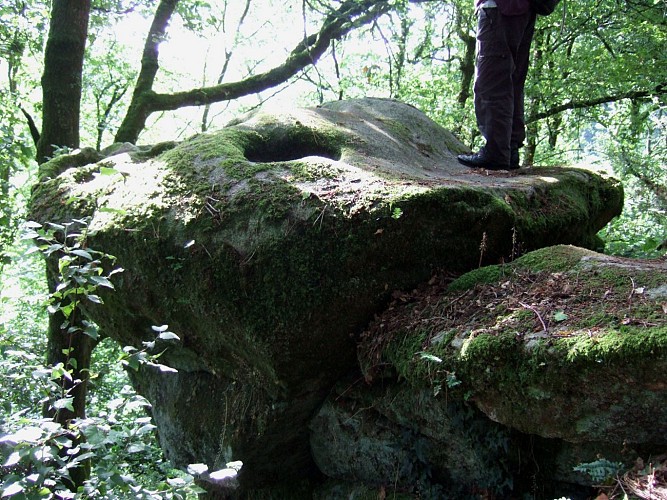 Pierre du Pont Quil =The Stone of Quil Bridge Sulniac
Credit : Pays Touristique Vannes-Lanvaux
To the left of the path, a rocky cliff towers over the creek of Ferrières.
One of the rocks overlooks the hillside. A large block sits at the top with rounded basins and rills hollowed in the granite.
Legend has it that it was a place of human sacrifice and that the blood of the victims flowed like a waterfall down the rock.

Infos techniques
Kerlan
56250 La Vraie-Croix
Lat : 47.6751
Lng : -2.52607
0 m