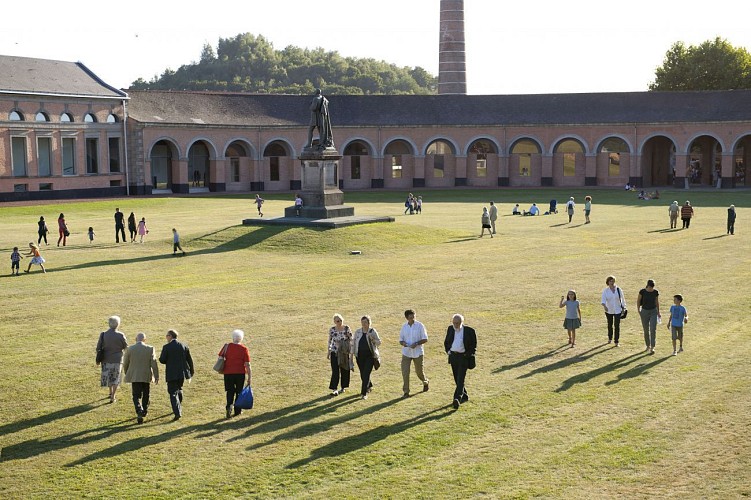 Grand-Hornu Mining Complex, a UNESCO Heritage Site
The Grand-Hornu Mining Complex is located in the heart of Hainaut Province, and is a jewel of Europe's nineteenth-century industrial heritage. Since 1989, it has been owned by the Province of Hainaut, and this historic highlight now constitutes one of the most significant exhibits of contemporary art in Belgium.

In addition to promoting the architectural wealth of this unique location, the staff of the Museum of Contemporary Art (MAC) and the Centre for Innovation and Design (CID) focus on modern art, hosting large, temporary exhibitions of contemporary art, crafts and design. Each new exhibition requires the teams to create new ways to allow visitors to contemplate the exhibits: workshops, shows and seminars are supported by free, daily guided tours.

ARCHITECTURE:
The architecture of the Grand-Hornu Mining Complex reflects the inventiveness and daring of the visionary captains of industry who built the "cathedrals" of a new religion that would lead to Belgium becoming the second most industrialised country in the world. The site's neoclassical architecture, and its use in promoting contemporary craftsmanship and design, mean that it is now truly one-of-a-kind.
82 Rue Sainte-Louise 7301 Colfontaine
Lat : 50.435
Lng : 3.83736
0 m