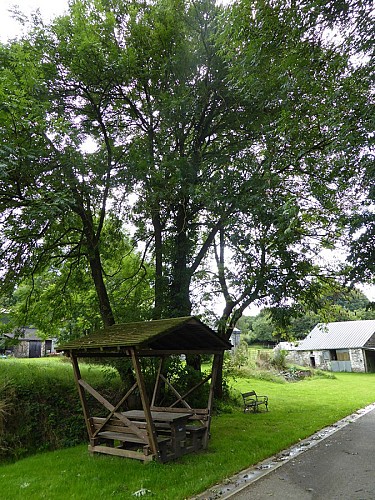 The old hamlet of Bethomont
Time seems to have passed the old hamlet of Bethomont by. Once you have passed the newer buildings you drive down to the bottom of a valley, where you will see a number of houses clustered around in a semi-circle. At the heart of this little settlement there is a stone, which is said to go back to the druids and which makes a delightful spot for a picnic.

Bethomont – 6687 Bertogne

Next, leave Bethomont to take the main road to Sprimont (6680 Sainte-Ode). At Sprimont follow the winding Laval road, which runs along this pretty valley. You pass by the fish pond at Wachirock, where it is possible to stop and fish or just to have a refreshment (www.wachirock.be). Afterwards take the Rechimont road.

Technical information
275 Béthomont
6687 Bertogne
Lat : 50.0894
Lng : 5.65139
0 m