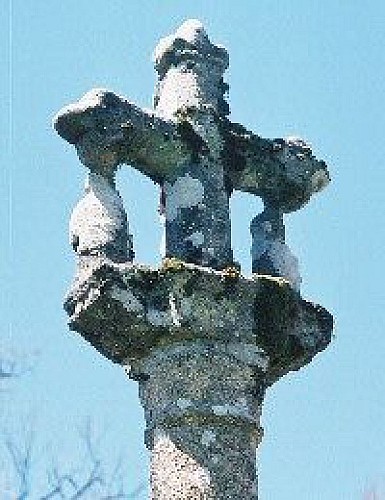 This cross, dated from the early 17th Century, is located along the road, in the hamlet of La Fieyre. Made with local granite, it represents a heraldic lily with two crosspieces. On the lower one stand two little characters.
Infos techniques
19800 VITRAC SUR MONTANE
Lat : 45.3847222
Lng : 1.94
0 m
2 informations complémentaires
Informations
Other crosses to discover in the village : cross at the crossroads on the departemental road which leads to Sarran, another one at the crossroads in the village, cross of Captain Val in Lavergne, cross of the Companions (or cross of Passion) on the church place.