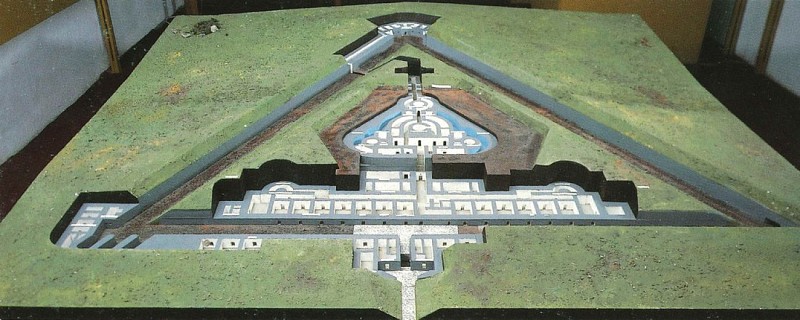 Emines: the organisation of life inside the forts

During wartime, the forts welcomed between 300 and 400 soldiers who it was necessary to be able to feed and look after without outside help: a butcher, baker, kitchens, latrines and even a morgue were installed in the counterscarp areas. The barracks were located at the end of the central massif.

Bread was baked on-site in an imposing oven, a butcher carved and prepared meat from the herds looked after by the troop on the approach to the fort in times of peace, water was supplied by a well in a groundwater table, stocks of food allowed the fort to subsist without any outside support for several weeks, etc. All the arrangements had therefore been made, in theory, to guarantee the survival of the soldiers.

But during the attack of 1914, things panned out completely differently: no provision had been made for the central massif to be self-sufficient: the ditch, exposed to enemy bombing, separated the soldiers from the areas on which their survival depended. On top of the panic and anxiety caused by the bombings, the forts' defenders had to face hunger and a lack of hygiene.
Infos techniques
Lat : 50.5051384
Lng : 4.8510479
0 m