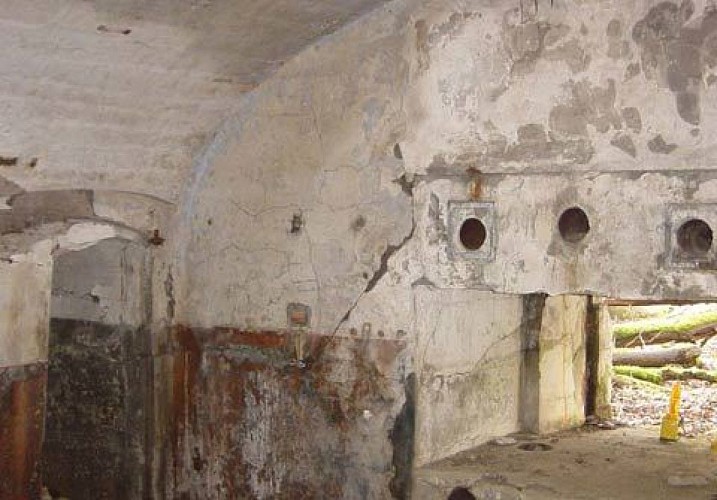 Cognelée: the construction of the forts

The simultaneous construction of the 21 Meuse forts, twelve at Liège and nine at Namur, was carried out in the space of three years, from 1888 to 1891. This required the laying of almost 100km of narrow-gauge railway line, the digging and levelling of 4 million cubic metres of land, as well as the manufacturing and casting of more than a million cubic metres of concrete.

It was a time when the steam engine supplied all the energy that didn't come from manpower. It was omnipresent on the work sites.

The proximity of Cognelée station (Namur – Tirlemeont line), would allow the supply of cement to Cognelée, Emines and Marchovelette forts.

The "concrete" used for the construction of the forts was composed of a mixture of gravel, sand and "Portland" cement. "Portland" was made from a plentiful by-product of the rapidly expanding steel industry: slag from the blast furnace. This process, which was gradually adopted, began to be manufactured in France from 1840, in Germany in 1855 and in the United States in 1871. Note that at the time continuous casting was unheard of, which caused cracks in the concrete owing to different degrees of drying. Furthermore, creating uniform layers using steel reinforcement to limit the bending of the concrete had not yet been thought of.
Infos techniques
Lat : 50.5235633
Lng : 4.8889267
0 m