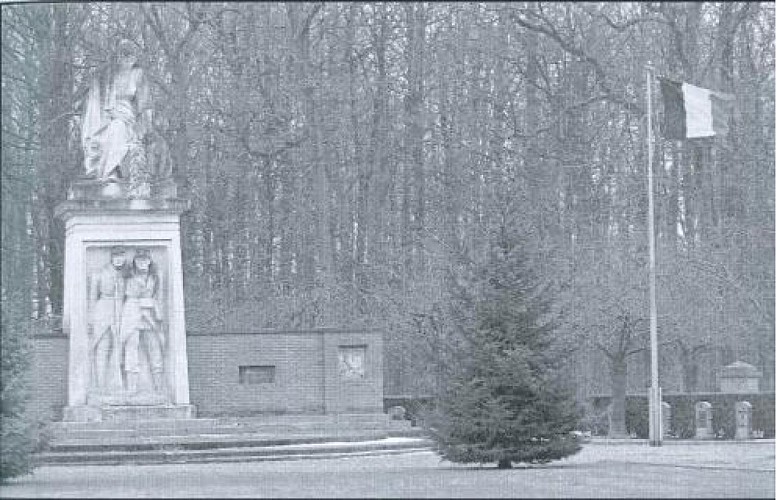 Monuments commemorating the Great War

Monuments commemorating the Great War

Located in the central areas of towns and villages, monuments to the dead and memorial stones fulfil the need to convey traumatic events. They aim to convey to the outside world and to future generations a reminder of forgotten dramatic and tragic events.

These monuments and memorial stones create a series of visual and textual elements whose symbolism it is important to understand. The images used convey a certain message and values such as Country, Rights and Freedom.

After 1914-18, Belgium commemorated civilian as much as military combatants, heroism and martyrdom, through the soldier, the dead and the exiled. Paying homage is quite simply history's role and, though it may be a cliché, it nevertheless provides a testimony to the defining features of the war in the region. In it, massacres, occupation and exile can be read. Commemorative art is rather pluralist and has multiple meanings.

The epitaphs are almost systematically accompanied by different symbols. Plants are omnipresent. On Cognelée's memorial stone the martyr's palm leaf can be found, a reminder that the soldiers in the nearby forts are not the only ones to have suffered.

In addition to these plant symbols there are various allegories, such as the motherland taking on the form of a woman draped in classical robes or representations that combine professional and Christian symbols.
Infos techniques
Lat : 50.5140956
Lng : 4.9041872
0 m