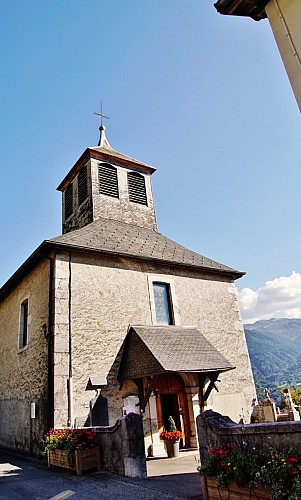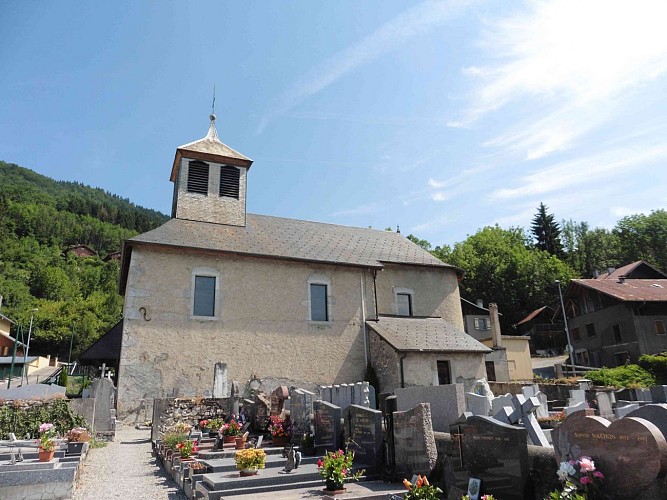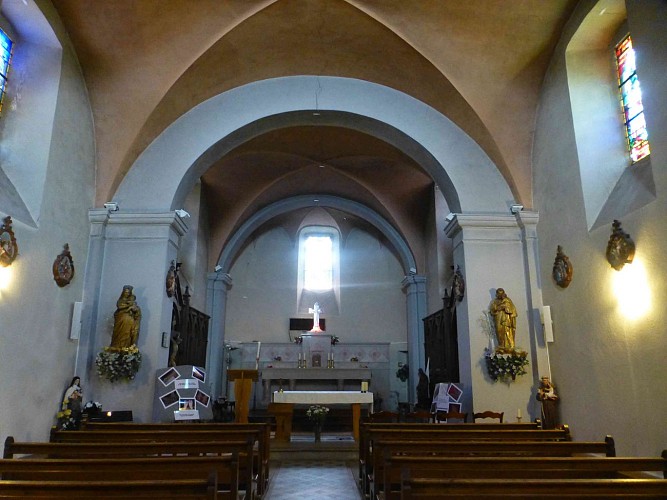 The French Catholic church of Saint Guerin in Verchaix is named after the saint who healed sick animals and protected the herds.
In 1665, the local villagers built a chapel under the patronage of Saint Guérin, bishop of Sion and founder of the Abbey of St Jean d'Aulps, on the site where the town hall now stands. In 1777, they asked Monseigneur Jean-Pierre Biord, bishop of the original diocese of Samoëns, to create a parish, which he did in 1779. The construction of the church was entrusted to Claude-François Amoudruz, an architect from the Giffre valley. The work was finished in 1783. Despite this new independence, it was up to the canons of Samoëns collegiate church to appoint a priest for Verchaix. The first was Charles-François Bouvet (14th June 1783). Unfortunately the good man was forced by the Revolution to live out his final days in Switzerland.
The low-built church comprises a single nave leading to a chancel with a rounded apse. The rostrum was added in 1830.
Technical information
Chef Lieu
74440 Verchaix