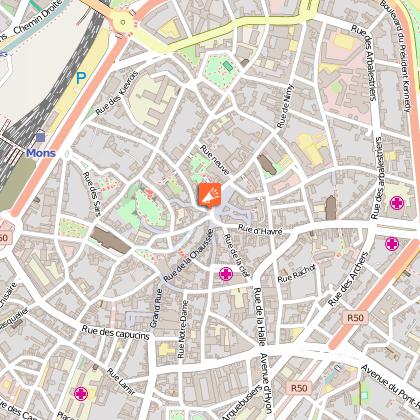 Fritz Haber. A mind at war

This exhibition tells the story of Fritz Haber, a Jewish-German chemist
who was a paradoxical figure, a friend of Einstein and the inventor of
mustard gas, which was used as a weapon during the Great War. It tells
the story of the 1918 Nobel Prize for Chemistry and is illustrated by
the Belgian artist David Vandermeulen. The series was launched over 10
years ago; this year, the author will publish his fourth album. Critics
recognised his rigorous work and impeccable historic methods, backed up
by an academic background that is essential when it comes to tackling
this sort of controversial subject: the responsibility of the
Jewish-German scientific and political elite during the First World War.


Working with ink wash and using sepia ink, David Vandermeulen has a very
specific technique that makes his work so original. He manages to
develop an almost photographic realism, while also introducing
contrasting effects with shadows in different shades of brown.


An unflinching project, which will be laid out by his very own team of
designers. An exhibition that is likely to haunt you thanks to the
subject matter, the work and the atmosphere that will fill the Salle
Saint-Georges, a former chapel that has been converted into an
exhibition room.

Technical information
Grand Place
7000 Mons
Lat : 50.4543
Lng : 3.95193
0 m