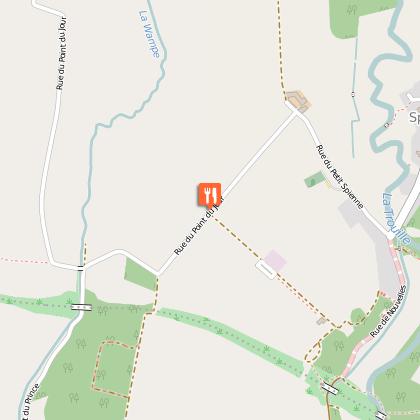 The Neolithic Mines of Spiennes

Nestled in a lush green setting, the "Silex's" is an interpretation
centre dedicated to the Neolithic mines in Spiennes that will be opening
its doors in April 2015 to introduce visitors to all aspects of this
internationally renowned archaeological site. The centre will help to
protect, promote and improve access to this archaeological site.
Visitors will be able to follow educational trails around the site and
in the pavilion, they will able to walk around looking over the
archaeological digs. The highlight is a trip down into a real Neolithic
mine 9 metres deep – you will need to book ahead for this experience,
and extreme care must be taken. Come and explore this exceptional
archaeological site! Recognised by UNESCO in 2000, the Spiennes mining
site is one of the oldest and largest flint mining centres in Europe.
Studded with thousands of shafts, the site covers 100 hectares and is
6km from Mons. It bears witness to the evolution of the first sedentary
societies and is a unique research site. By digging down mine shafts up
to 16 metres deep, Neolithic man developed the techniques needed to
extract large slabs of slate that could weigh up to hundreds of
kilograms. They also honed their knapping expertise, which is now
recognised as an example of human ingenuity. Discovered in 1867, when
the area was being dug out for a railway line between Mons and Chimay,
the site has been excavated ever since. The oldest mines and knapping
areas found there are 6,400 years old. As well as the unbelievable
number of shards of flint that fill the ground at Spiennes, confirming
that once the flint has been brought to the surface, it was cut there
too, excavations have uncovered thousands of objects including axes,
flint blades and pottery, but also the remains of wildlife and human
skeletons. Nearby, an enclosed Neolithic village has also been
discovered but remains as yet unexplored.

Technical information
300 Rue du Point du Jour
7032 Mons
Lat : 50.4229
Lng : 3.97714
38 m