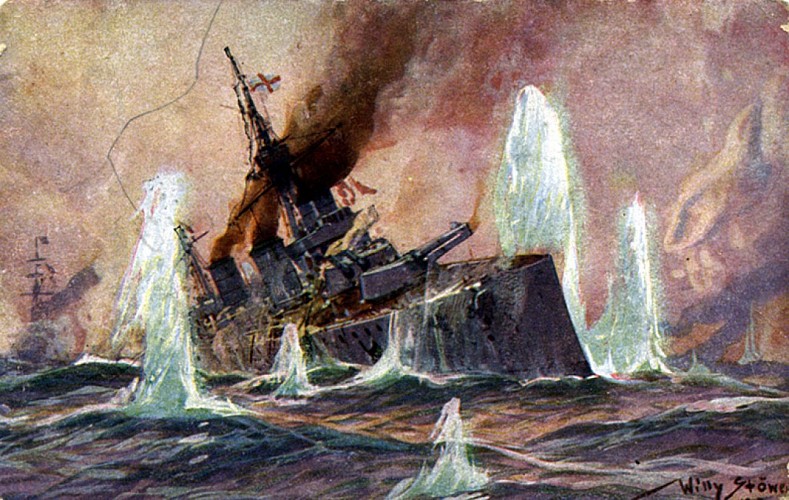 The Battle of Dogger Bank was fought near the Dogger Bank in the North Sea on 24 January 1915, planned as another trap based on decoded radio intercepts. The smaller and slower German squadron were intercepted by a squadron of British cruisers led by Admiral Sir David Beatty and fled for home. In the chase the lead German ship, Seydlitz, was soon ablaze and 192 of its crew members died.

The oldest and biggest German ship, Blucher, was sunk, killing 782 men. The Germans, under Admiral Franz von Hipper, put the British flagship HMS Lion out of action with heavy damage but only 15 british sailors died. Due to a signalling mixup, the remaining British ships broke off the pursuit to sink Blücher and the German squadron escaped having sustained heavy damage.

The action was considered a British victory but some commanders who were thought to have shown poor judgement were replaced, and both navies adapted their tactics and improved their ships as a result.
Infos techniques
Lat : 55.057481300839
Lng : 1.4013051096191
0 m