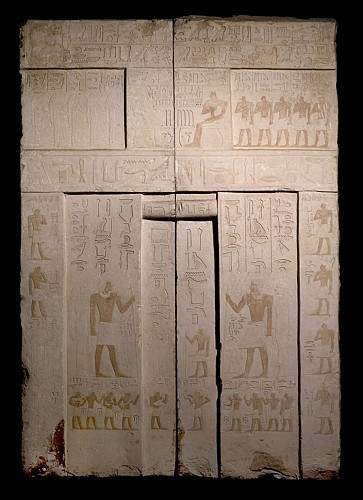 1. Ancient Egyptians believed that after you died, your soul continued to live on. The soul was made of two parts: the ka and the ba.

Just like you, they could speak and move and needed a house where they could eat, drink and sleep. Doors like this one allowed the ka and the ba to accept food, drink and other essentials which visitors placed by the entrance.

Look closely at the doors. Can you see some of the offerings and gifts that visitors left for the ka and ba?


Infos techniques
Lat : 51.5194133
Lng : -0.1269566
0 m