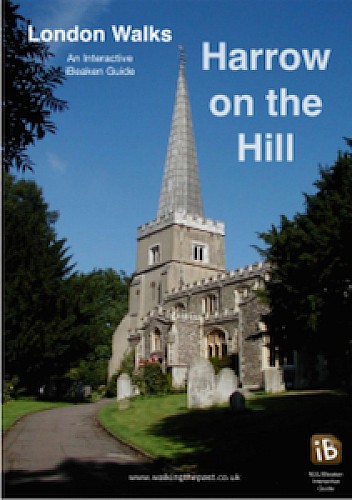 HARROW is first recorded in 767, when King Offa made a grant of land, its name then was Gumeninga Hergae, but the Normans called it Harwo. The parish church of St Mary was consecrated in 1094 and still dominates the skyline today.

Harrow school has produced many famous and infamous men. Lord Byron was a pupil. One of his lovers, Lady Caroline Lamb famously described him as "mad, bad and dangerous to know"

Anthony Ashley Cooper, 7th Earl of Shaftesbury, another pupil, became a noted supporter of good causes, especially children's welfare and workers' conditions.

Young Winston Churchill learned his oratorical skills here and went on to become Britain's most famous leader. The Museum of School Life shows how he lived here.

'The Coral Island' by R M Ballantyne is an idyllic boys adventure which has never been out of print since it was published in 1856. He lived in this village and is commemorated by an English heritage blue plaque.

Harrow on the Hill was once the centre for Local Government. It has many beautiful old buildings, including Harrow school and some good restaurants and pubs. It is still a beautiful London village thanks to the school and the local conservation society. A short distance from London's bustle and you can walk through the history of England.

To become a PastWalker send an email to MJL Digital Publishers to receive a Score Sheet for this walk.
Infos techniques
Lat : 51.573072120388
Lng : -0.33828551271972
0 m