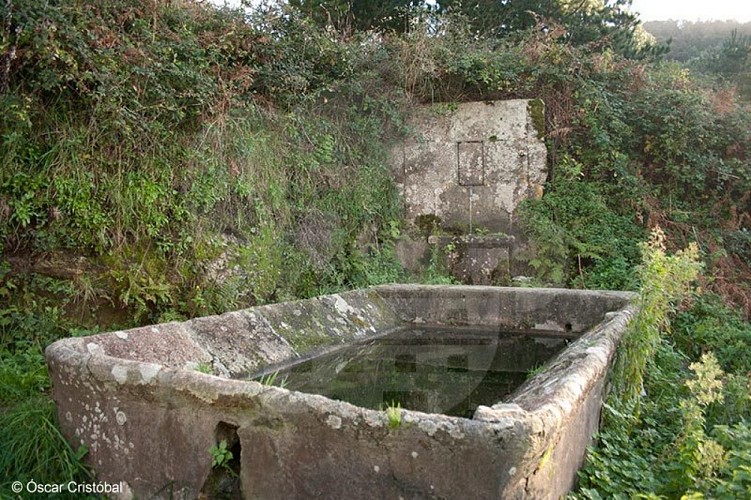 THE LEGENDS OF DUIO AND QUEEN LUPA

At this point of our journey, and breathing in the sea air, we are going to tell you two of the many legends about Finisterre.

The first one tells of the ancient Celtic city of Dugium (current parish of Duio), flooded during the 1st century BC, either by a natural disaster or by divine punishment. Another legend tells of the body of the Apostle St. James being brought here to be buried. As a divine punishment, the city was buried forever. A different version of the legend tells about the fire caused by Suevic king Rechila against the Duio's Christians who destroyed pagan temples.

The second legend is that of Queen Lupa. James's disciples, of great power and wealth, asked her for a place to bury the body of the apostle. The queen deceived them and sent them instead to the high priest of Ara Solis in Dugium, who locked them up. They managed to escape receiving divine assistance. The disciples went back to Lupa but she again misled them. She told them to go to Pico Sacro to look for oxen. But instead they found wild bulls and managed to tame them. The Queen then converted to Christianity and the body of the Apostle was laid to rest in Santiago.

Legends or not, there are remains in the area that lead us to think there was a pagan settlement here related to the Celtic tribe of Dugium. The "end of the earth" is thus more magical.
Infos techniques
Lat : 42.901441835411
Lng : -9.2652829431305
0 m