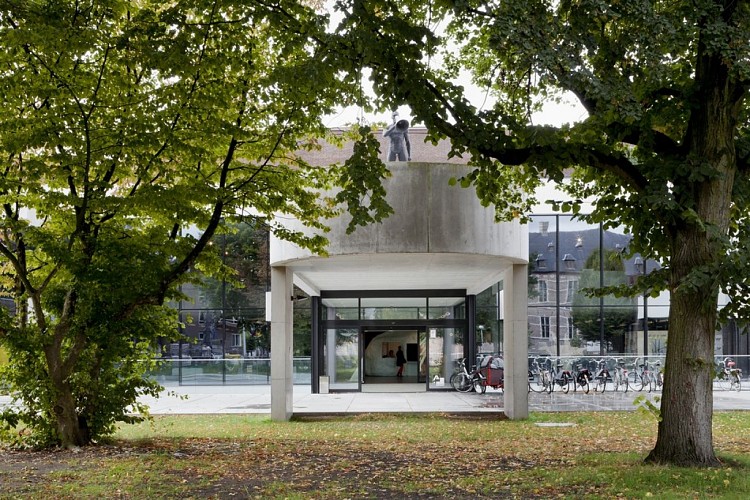 In principle, the Warande originated in the time of EXPO 58. Well, at least the idea. In 1956 Turnhout began negotiations on the purchase of land in the centre of the city for establishing an arts centre. From 1875 to 1957 the Turnhout hospital was situated at this location. Architects Vanhout, Wauters and Schoeters were appointed in 1962 to make the first estimate. The definitive preliminary design was approved in 1966 and a year later minister Van Elslande laid the first stone. A commemorative plate in the entrance is a reminder of this.
Still the construction of this cultural centre was no easy feat. There were no examples as the concept of 'cultural centre' was still unknown. In spite of everything, they succeeded and Turnhout now had a cultural centre. There was no trouble finding a name for the CC; a park near a castle is called a 'warande' in Dutch. The Warande was inaugurated on Saturday 28 October 1972.
Year after year the Warande developed further into Flanders' largest cultural centre. There was talk of a second hall as of 1996, which became definitive in 1999. The new part of the Warande opened in September 2005. The new hall was given the name 'the Kuub'. In 2012 the Warande celebrated its 40th anniversary and the doors of a renovated Warande opened in 2013. The exhibition space was seriously expanded, a new café was added with the outstanding name 'Barzoen' and the hall was fully renovated.
Infos techniques
Lat : 51.324028
Lng : 4.94344
0 m