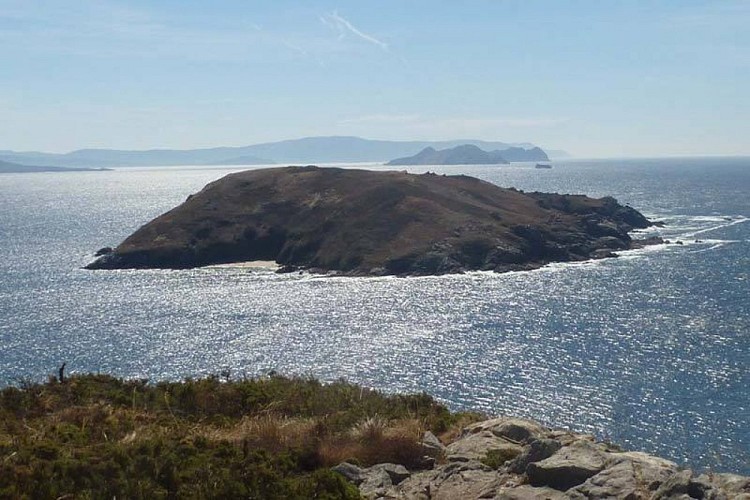 From this beautiful viewpoint we can appreciate in the foreground the round island of Onza which was never inhabited. In between Ons and Onza there´s a canal (A Porta) and behind it some beautiful views of the south coast of Galicia with a particular nice view of Cíes islands, Costa da Vela, punta Couso, cape Udra, Aldán inlet, Bueu, Pontevedra inlet, Morrazo peninsula and Galiñeiro and Grova (sierras).

We can imagine the rich maritime heritage sunk in shipwrecks, result of various events, circumstances from different times and war conflicts, fishing activities or trade routes.

We also refer to the spectacular Ons lighthouse which we will be able to comtemplate from different perspectives when we stay in the island which is nowadays inhabited by lighthouse keepers.

Besides, from this point we can also perceive the presence of sea mammals (habitual or occasional), in migration or when they get stranded. They appear in our coasts or in the waters of the park and in Ons archipelago.
Infos techniques
Lat : 42.358048989081
Lng : -8.9389909412087
0 m