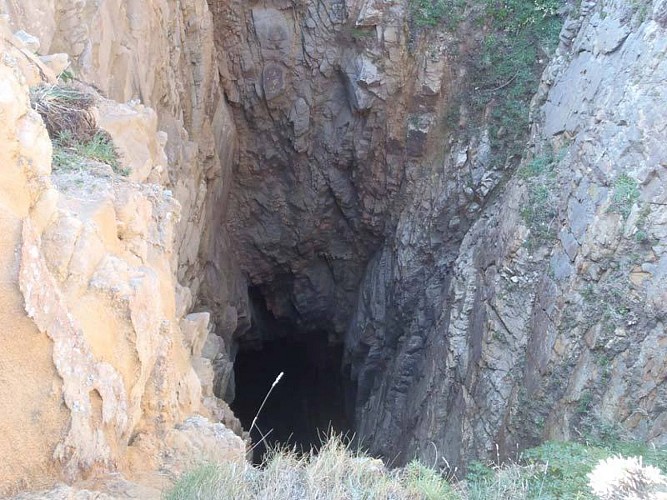 The perfect place to watch the sea caves or furnas, and cliffs, highlighting the unique furna do Buraco do Inferno , where the steady beat of the ocean built this curious geological formation which communicates with the sea through the vertical coastal cliffs of this area of the island through its horizontal inlet, over 40 meters long , and a chasm (or Buraco), with a vertical drop of 43 meters deep and 5 in diameter.

The Buraco do Inferno (the hell´s hole) is therefore a furna or sea cave, with the uniqueness of its mouth in addition to input from the sea, its roof collapsed, by erosion that affected at that point, forming the hole itself and also lots of legends, mysteries, riddles and hidden mysteries and associated with this furna by Ons neighbours through its history.

We were also surprised by the presence of two crosses in seedy Buraco environment, in memory of those killed by the danger of these cliffs and the surrounding sea water.
Infos techniques
Lat : 42.360061406647
Lng : -8.9459024918884
0 m