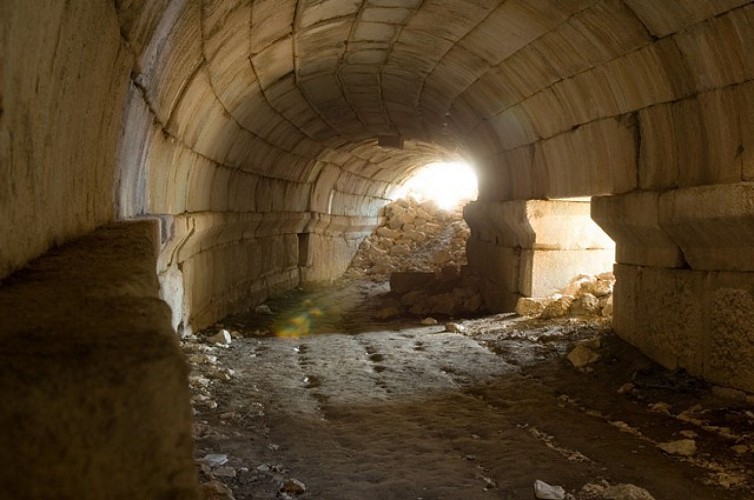 A stage performance with a view



"On the side of the hill that rises above, there is one of the finest and most perfect theatres I have ever seen or heard of ...", wrote Charles Fellows, an early visitor to Sagalassos, in his 1839 A Journal Written During an Excursion in Asia Minor. He was not the only one impressed by this well preserved complex and its stunning views of Alexander's Hill and beyond.



The construction of the Theatre most likely started around 120 AD, when Emperor Hadrian granted Sagalassos an important role in the imperial cult. This new status meant that the city would be hosting events for all of Pisidia; therefore adequate buildings were needed to accommodate the ceremonies. Although Sagalassos only had at most 5000 inhabitants at that time, the Theatre could seat about 9000 spectators. The construction of the Theatre stopped around 180-190 AD, probably due to lack of funds. The city had been overspending for many years. Thus the stage building does not have a second storey, and the seating above the southwest entrance was never completed.



The Theatre has also a well-preserved vaulted corridor with entrance and exit gates (vomitoria) for the spectators. Archaeologists have found reliefs of gladiators and animal hunting in the theatre. Besides performances, the theatre was also used for gladiatorial contests, which rulers commonly sponsored to entertain the people and improve their public image.
Infos techniques
Lat : 37.678214959318
Lng : 30.521133657895
0 m