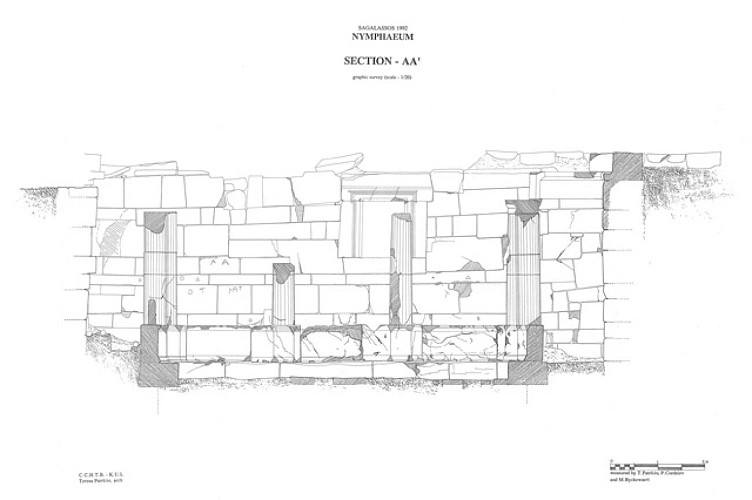 The Late Hellenistic Fountain

Water for new neighbourhoods



This fountain house was built just before the reign of the Emperor Augustus, between 50 and 25 BC. It was reconstructed in 1997, and the original water source (discovered in the excavations) was reconnected and now fills the fountain again. The fountain is u-shaped, with a Doric portico elevated on a balustrade. The portico protects the water basin behind it from heat and dirt.



The fountain was built when Sagalassos began to outgrow its original city walls. This fountain was part of the new quarter that developed to the east, in a less-steep area with beautiful panoramas. The new neighbourhood was favoured by wealthy families during the Imperial period, who got their water from this fountain or others in the town, though many also had water supply systems in their homes.



Within one century (50 BC- 50 AD) Sagalassos tripled in size. Most of the city's underground water distribution pipes were also laid in this period, which is a very early date for such an infrastructure.



After the early earthquake around 500 AD, the fountain house was partially filled up and converted into a holding-tank from where water was taken by terracotta pipes to various places in the city.


Infos techniques
Lat : 37.678174625149
Lng : 30.519929346047
0 m