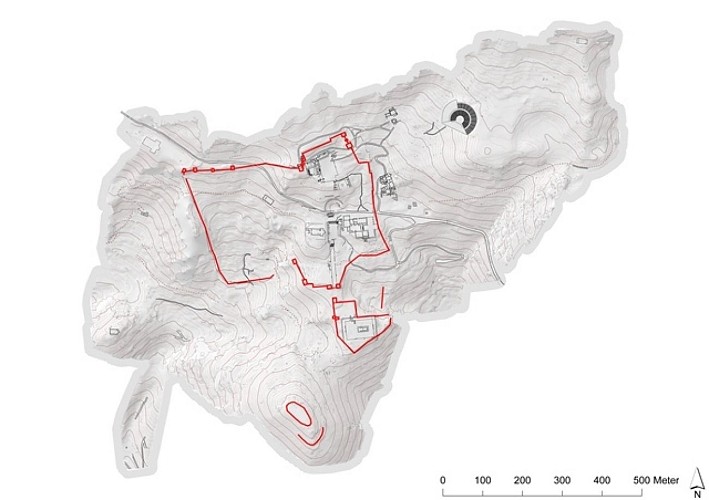 A new wall around the city



A new fortification wall was built around the monumental heart of Sagalassos around 400 AD. This wall did not surround Sagalassos completely, but enclosed only one third of the inhabited area. The new fortification partly followed the circuit of an earlier Hellenistic city wall.



Why was the new wall built? Despite ongoing raids during this period, it was not built for a specific emergency. Rather, this major construction project was related to the politics of the time, which aimed to revive urban life and support the economy. The new city walls also expressed a renewed urban pride among the inhabitants of Sagalassos around 400 AD.



Some existing monuments, such as the Doric Temple and the Northwest Heroön were incorporated into the wall as towers. Stones of dismantled monuments, such as the Bouleuterion, and pieces of sarcophagi and other grave monuments were re-used during the construction.


Infos techniques
Lat : 37.677170509572
Lng : 30.517113026582
0 m