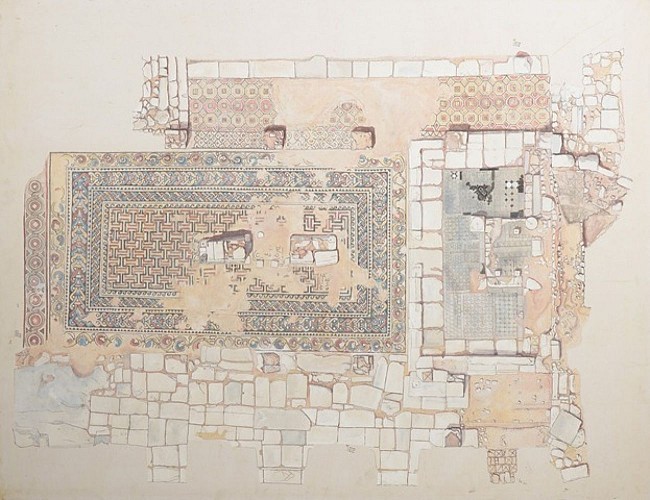 The Archangel Michael Basilica

A short-lived church



Around 400 AD the old city council building (bouleuterion) of Sagalassos was abandoned, and its stones were re-used to build the new city walls. The place where the building once stood was turned into an open courtyard. The open space in front of the former council building was then used to build a Christian basilica, the first church in Sagalassos. It was likely devoted to the archangel Michael, who was widely venerated in Pisidia at that time. At first, the entrance to the church was from the south, but after the early 6th century a monumental staircase was built that connected the church directly to the Upper Agora.



This new basilica was not used for very long. Shortly after 500 AD it was seriously damaged (probably by an earthquake). Its restoration was probably interrupted by the plague of 541-542 AD and never completed. It later collapsed after a major earthquake shortly after 600 AD. By that time, there were several other churches in Sagalassos.


Infos techniques
Lat : 37.677310619538
Lng : 30.5174161162
0 m