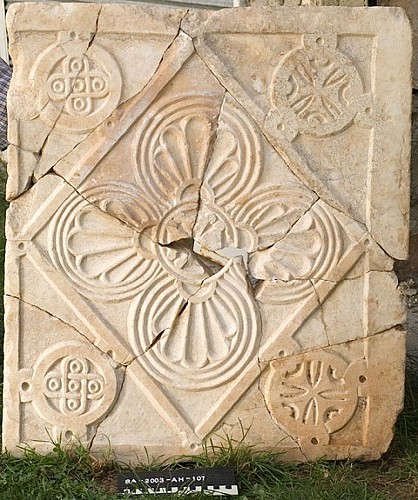 Alexander's Hill

Heavy with History





When Alexander the Great approached Sagalassos with his army in 333 BC, Sagalassians defended their city at 'Alexander's Hill'. At that time Sagalassos was already an important settlement in Pisidia. The conical hill has a flat top and steep flanks. Strategically important for its location and height, it controlled the southern approach to Sagalassos. Alexander defeated the Sagalassians in the battle and took their city, making it part of the Hellenistic world.



There was probably never a settlement on the hill. In the Roman Imperial period, one of the four necropoleis (cemeteries) of Sagalassos developed along its slopes. This was one of the city's largest and oldest necropoleis, covering 15.7 hectares. On top of the hill there was probably a pagan temple, replaced by a church in the 5th or the 6th century. Excavations showed that this church was renovated or decorated around 1000 AD.



The latest remains on the hill date to just before 1200 AD, when a walled military garrison stood here. Possibly in 1204, this 'fort' seems to have been forcibly conquered. It was abandoned after this destruction.
Infos techniques
Lat : 37.675773641199
Lng : 30.517979380093
0 m