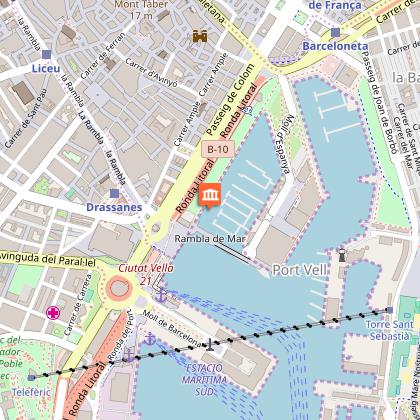 The Santa Eulalia has two anchors - a 300kg one and a 150kg one – for anchoring the boat.

The anchor chains are 150m long with another 100m of nylon rope for emergency anchoring.



At first, the anchor chains were going to be placed in the space between the bow and the first bulkhead, called the "collision bulkhead", as it is a corner that is difficult to get at and not much use, but for reasons of safety, possible maintenance issues and distribution of weight, two chain lockers were decided on: one on each side, under the store in the bow chamber, where they could be easily accessed.
Infos techniques
Lat : 41.3764034
Lng : 2.180105
0 m