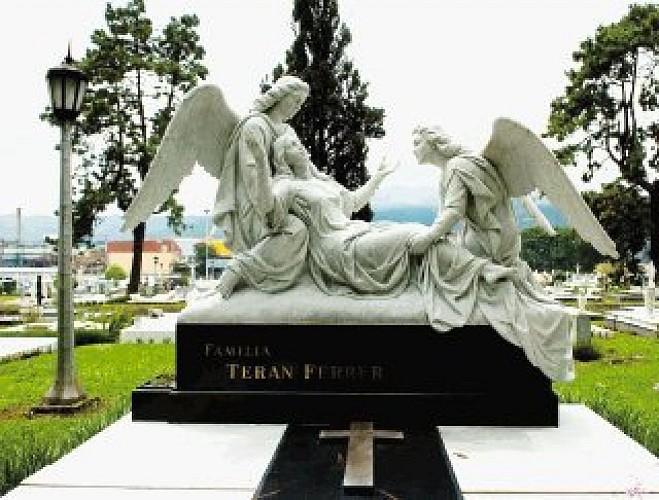 San Jose's General Cemetery

Death draws nearer each day, and we have to learn to respect it, perhaps for this reason there are cemeteries. A reminder sculptural plants surrounded by silent dim sum, with natural music of birds flying free and perch to rest on the tombs. Welcome to the final resting place of many admired ticos... the General Cemetery.



Tombs, vaults and mausoleums biding their time outdoors, life stories of beings greatly admired by the Costa Rican people rest in this place so that future generations will understand and learn to appreciate their country.



In the General Cemetery you will be able to approach to the final resting place where lie the remains of characters that helped create the current Costa Rica. Within its ten thousand square meters (1 hectare) rest in the eternal dream 22 former presidents and many Costa Rican artists that marked with its actions, the future of the country. Without them the history would not been the same and the ticos would be different.



Since 1862 the General Cemetery lies in its current location, who spearheaded the creation of this field was the Holy priest Jose Maria Esquivel.




Infos techniques
Lat : 9.928387369946
Lng : -84.090424847746
0 m