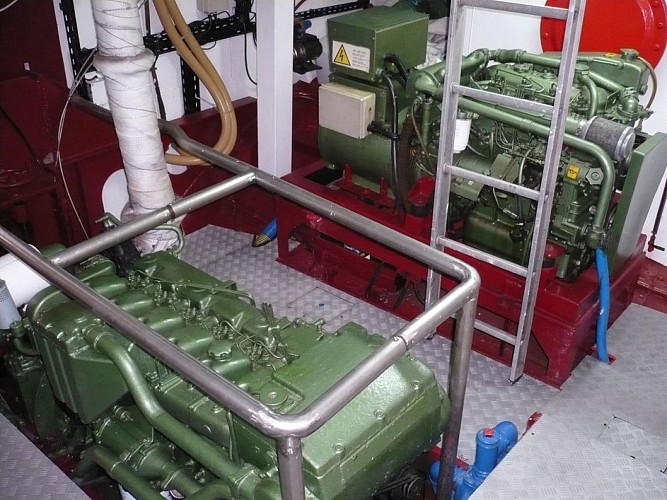 Since 1928, the schooner has had an engine fitted in the engine room, built to the detriment of the space available for the hold. From that moment on, the boat had a sailor specifically for using and maintaining it: the engineer.

The Santa Eulalia has a main engine (6 cylinders with 370 horse power) and an auxiliary engine (4 cylinders with 70 horse power), which it uses when it has to enter and leave port, and when conditions at sea call for it.

This engine uses diesel for fuel; the schooner has tanks with a capacity of 8000 litres that allow it a range of about 2000 miles (about 3750 km).



The schooner's engines allow it to reach a speed of 8 knots (taking into account that a knot is equal to one nautic mile an hour, which is the equivalent of 1852 m/h, the speed that the Santa Eulalia can reach is about 15 km/h).
Infos techniques
Lat : 41.3763836
Lng : 2.1800036
0 m