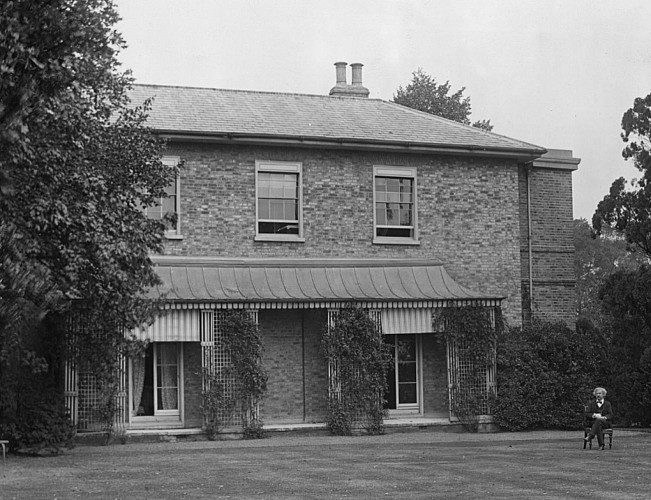 Dollis Hill House & Mr Gladstone

200 years ago this area was completely rural, with woods and farmland. The Finch family, one of the two important local families, bought up several pieces of land to make the Dollis Hill Estate. This included two farms, with the main farmhouse north of Dollis Hill Lane and the smaller one opposite it on the south. The farms around Willesden were well known for their hay, grown for the horses of London, and there were dairy farms producing milk.

In 1825 the family had enough money to replace the smaller farmhouse with a new house, named Dollis Hill House. Things did not go so well for them after 1850, when Henry Finch lost his lucrative post at the Royal Mint, so in 1861 they moved back into Dollis Hill Farm, which survived until the 1930s, and rented Dollis Hill House to Sir Dudley Coutts Marjoribanks, who later became Lord Tweedmouth.

In 1881 Lord Tweedmouth's daughter and her husband, Lord and Lady Aberdeen, moved in and they used it as a summer residence for 16 years. The Aberdeens were old friends of William Gladstone, who was Prime Minister for much of this time, and he frequently stayed with them for weekends, and sometimes for longer periods. Dollis Hill was particularly quiet and restful for a place so close to London, and Mr Gladstone, who was in his seventies by then, used to say that he felt better there than at any other place.
Infos techniques
Lat : 51.559916037253
Lng : -0.23717904868772
0 m