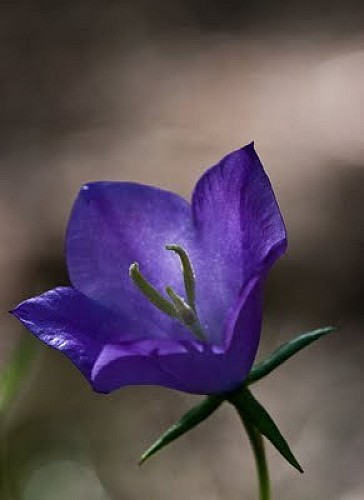 Basal leaves are rounded to heart-shaped, usually slightly toothed, with prominent hydathodes, and often wither early. Leaves on flowering stems are long and thin and the upper ones are unstemmed.

Flowers have five violet-blue, pink, or white petals fused together into a bell shape, about 15 mm (0.6 in) long and five long, pointed green sepals behind them. The petal lobes are triangular and curve outwards. They bloom on long thin stems either singly or in loose clusters from late spring to autumn. The flowers are pollinated by bees, but can self-pollinate.

The seeds are produced in a capsule about 3–4 mm (0.1–0.2 in) diameter. The seeds are released by pores at the base of the capsule. Seedlings are minute, but established plants can compete with tall grass.

Like other Campanulas, all parts of the plant exude white latex when injured or broken.
Infos techniques
Lat : 63.824488839534
Lng : 20.269311769095
0 m