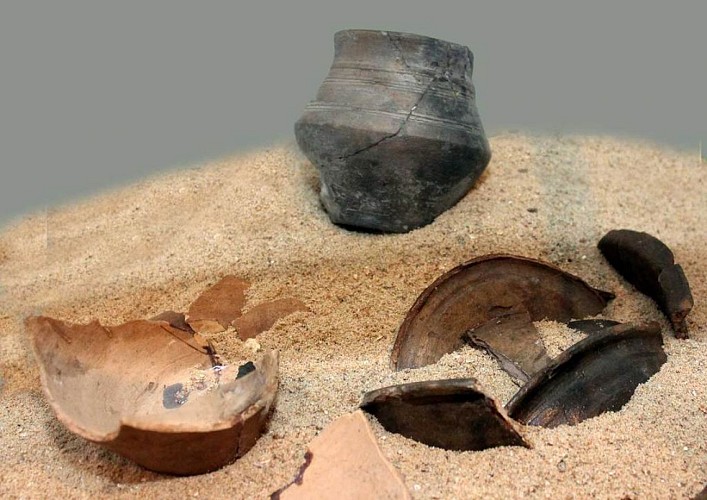 History and Heritage of Wépion

History of Wépion: the begining- a Gallo-Roman cemetery



In the little display cabinet, some vestiges of ceramic pottery that come from a gallo-roman cemetery, discovered in 1954 a few hundred steps from here in an apple orchard. In this place, called "Trieu Colin", the Archeological Society of Namur carried out excavations for five years, which brought to light 39 tombs dating from the first century A.D. These tombs contained ashes of the defunct and household utensils from a small rural population living by the reinforced embankments of the Meuse, safe from flooding. The best pieces excavated are exposed in the Namur Archeological Museum.


Infos techniques
Lat : 50.4160042
Lng : 4.8795752999999
0 m