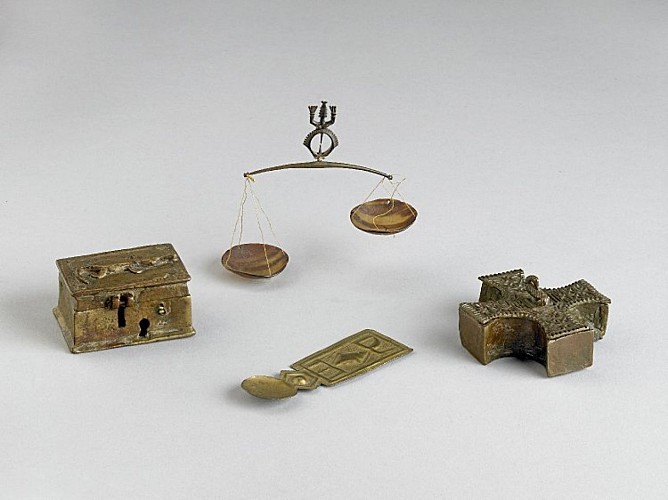 This tiny box comes from Ghana in West Africa. For hundreds of years, people used gold dust as money. They kept the dust safe in boxes like these, in the same way we keep coins and paper money in a wallet. Dust was carefully exchanged even for small transactions at the local market.

To keep the dust from spilling out, the box was probably wrapped in a cloth or tied up with string. Picture 1 shows boxes and a spoon and weights used to measure out the gold dust.

Gold was not just a currency for the people of Ghana, but an important natural resource. It brought prosperity that united people under the Ashanti kingdom. Picture 2 shows the Ashanti leader in 1936. The round ornaments on top of their swords are filled with gold dust!
Infos techniques
Lat : 7.946527
Lng : -1.023194
0 m