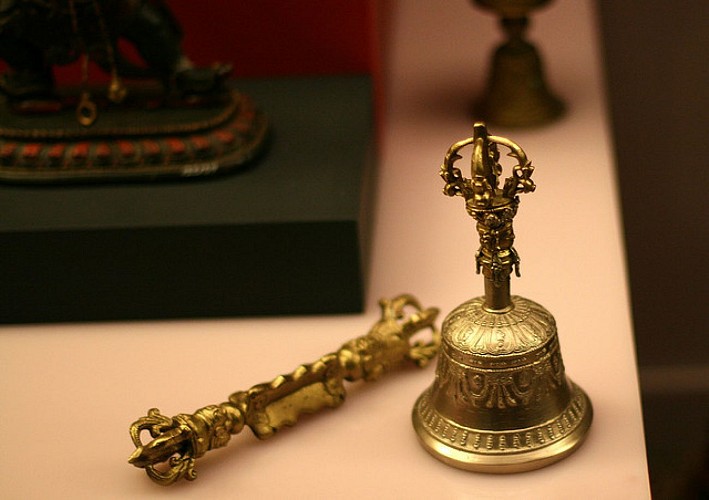 Buddhists use bells like these in their mediation practice. They are used together with a "vajra", a metal object with five prongs on the top and bottom. The handle of this bell is like one end of a vajra. Picture 1 shows a vajra and bell.



At a special moment during their prayers, Buddhists imagine that harmful thoughts and obstacles are being destroyed. The vajra and bell are part of this ritual. The crisp sound of the bell stuns bad thoughts and the vajra destroys them.



This bell comes from the Himalayas, probably Tibet, Nepal or Northern India. Many people in this part of the world are Buddhists and use vajras and bells for their daily prayers and practices. The monk in Picture 2 is using a bell. Can you spot it?
Infos techniques
Lat : 29.646923
Lng : 91.117212
0 m