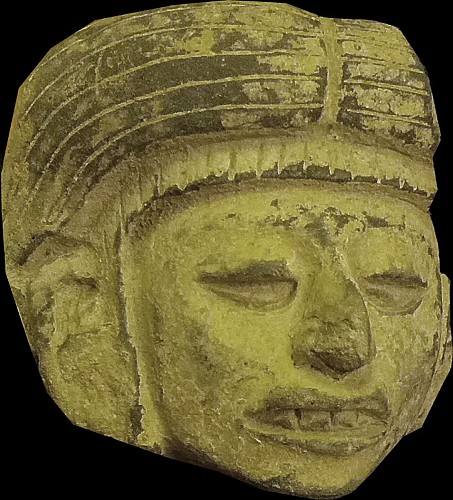 Head from Central America



We know very little about this mysterious head. It is probably a historic reproduction of a mask from the ancient city of Teotihuacan in Mexico. Stone masks like this were found along the sacred road that ran through the city. The road was called the Avenue of the Dead.



Teotihuacan is located 30 miles north of present day Mexico City. It was built between 100BC and 700AD. Around 450AD, it was one of the biggest cities in the world with a population of 125,000 people. Picture 2 shows the city and its huge pyramids.



No one knows exactly what the masks (like the one in Picture 3) were for. At first archaeologists thought they were used in funerals, but there is little evidence for this. Instead, they may have been placed around important buildings and roads for religious reasons.
Infos techniques
Lat : 19.6930368
Lng : -98.8469346
0 m