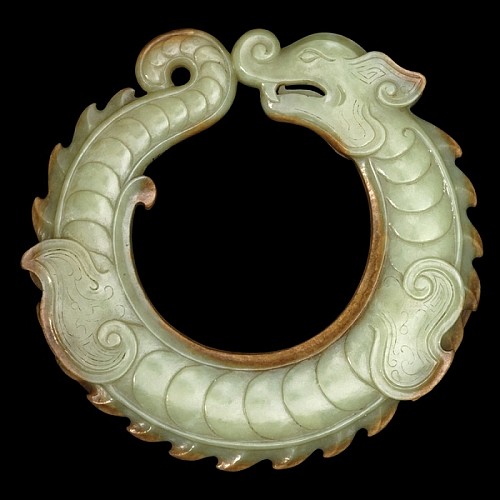 Jade figurines from China





Jade has been at the heart of Chinese culture from its very beginnings. Even today the finest jade is worth more than diamonds. At first jade was used mainly for religious reasons but gradually it became used as jewellery for rich people. Emperors and other important people made charms from jade like the dragon pendant in Picture 1.



These three figurines are in different styles. The lady is Guanyin, the Goddess of Mercy. She is carrying a lotus stem and willow branch for her mission to help people. She is a popular goddess and Picture 2 shows another statue of her. The white pig and the green dragon are copies of Han Dynasty (206BC-220AD) designs. The dragon can be used a belt hook like the one in Picture 3.



We usually think of jade as green, but it comes in many colours from white to greens and browns to almost black. These colours are found in Chinese jade, but a special kind of jade from Burma may be brilliant green or violet. The goddess Guanyin is made from this special green jade.
Infos techniques
Lat : 35.86166
Lng : 104.195397
0 m