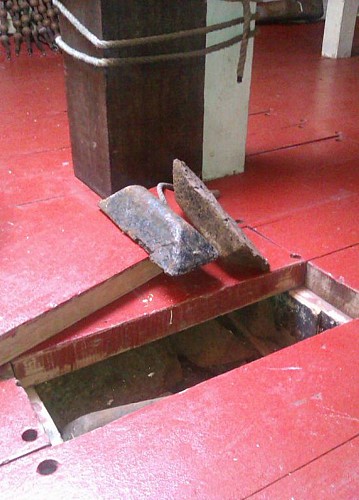 Ballast is a variable weight that lends the boat a minimum weight for sailing with a minimum of stability, correctly establishing the boat's centre of gravity.

The Carmen Flores did not usually carry fixed ballast – the load already fulfilled the need – although she took sand and pepples on board when necessary.

The current ballast on the Santa Eulalia is made up of ingots of iron (mixed with cement to stop them moving), which weigh 47,490 kg.
Infos techniques
Lat : 41.3765164
Lng : 2.1800358
0 m