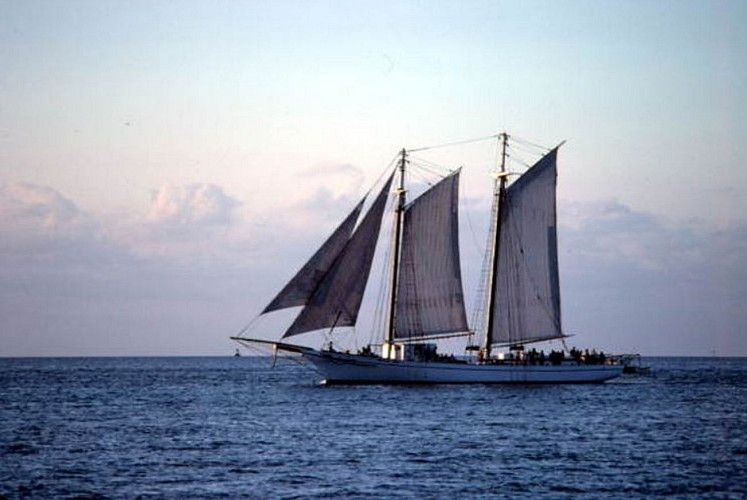 This cabin is the rest area for officers. It holds up to 4 beds, tables for consulting nautical maps, hidden instruments...

The light in this area comes from a lighting installation with glass windows, which is called a "henhouse" because of its characteristic shape.

It is also a workspace: some of the most important navigational instruments on the boat are to be found hidden here, such as the medium wave radio, the GPS or the NAVTEX, besides being the workspace with the nautical charts.
Infos techniques
Lat : 41.3764037
Lng : 2.1799285
0 m