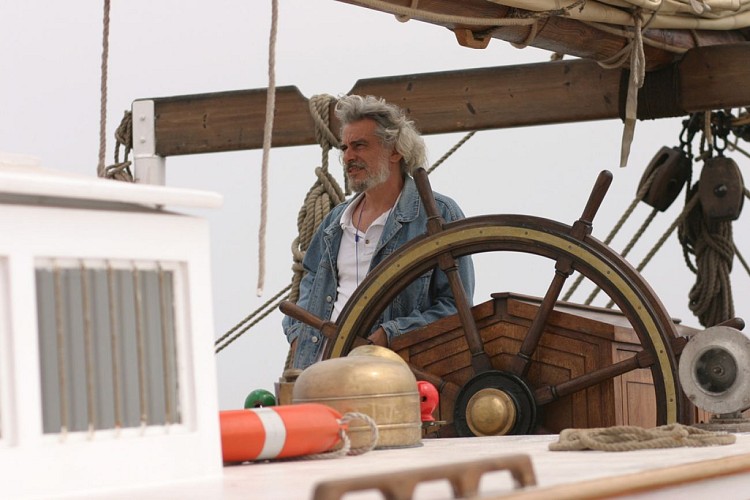 The rudder is the tool that steers the boat and sets the desired course, in response to indications from navigational instruments. The wheel allows it to be handled from the deck, at the stern of the boat.

The steering system in the Santa Eulalia – and most probably also in the Carmen Flores – had a barrel or drum with a single wheel.

The gear has a cast-iron base holding a barrel made of both soft and hard wood, to hold the chain fast. This system is protected by a case called a piano, and it is a simple mechanism based on a system of rigging with ropes and chains which are wound around the wooden barrel in order to turn the rudder.

The equipment is activated using the wheel, made of wood with a bronze centre. Taking the characteristics of the Santa Eulalia into account, it was decided that this wheel had to be one metre in diameter as it would have to be proportional to the force it would need to exert.



The whole system is complemented by another hydraulic one, which is required by safety regulations and is conveniently hidden away.
Infos techniques
Lat : 41.3763297
Lng : 2.1799764
0 m