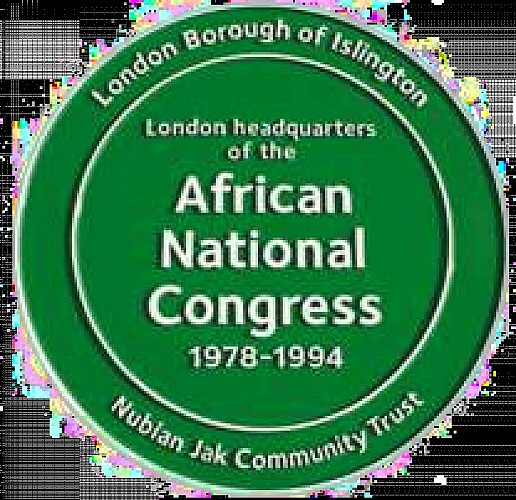 African National Congress (1978-1994) 28 Penton Street



The African National Congress (ANC) was based in 28 Penton Street between 1978 and 1994. It was from this property that exiles Oliver Tambo and future President Thabo Mbeki planned the overthrow of the apartheid regime of South Africa.

In March 1982 the building survived a terrorist bomb explosion planted by agents working for the South African government. The ANC moved out of the Penton Street premises when Nelson Mandela was elected president in 1994 during South Africa's first democratic elections.

The anti-apartheid movement was succeeded by Action for Southern Africa (ACTSA) who remained in the building until 2006. Guests at the unveiling of the commemorative plaque on 22 February 2010 included His Excellency Dr Zola Skweyiya, High Commissioner for South Africa and Jak Beula, chair of educational heritage organisation Nubian Jak Ltd. Nubian Jak worked in partnership with Islington council to help provide this special plaque.

Wikipedia

ANC

Continue along Penton Street (past Chapel Street Food Market on your right).

Turn right into Tolpuddle Street (Toilets signposted).

Cross over and turn left into into Cloudesley Road (past bike stand).

Batchelor Street is on your right.

Infos techniques
Lat : 51.532505018337
Lng : -0.1111507079346
0 m