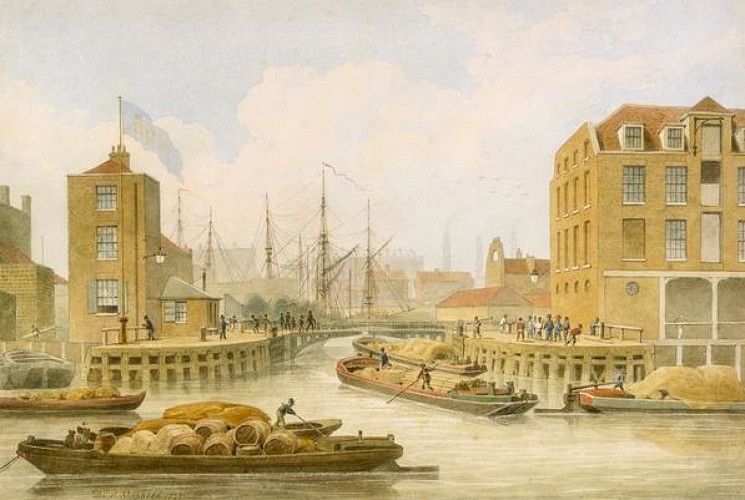 The Regent's Canal was built during the brief period between the onset of the Industrial Revolution and the advance of the railways, as a cheap means of transporting goods. The Grand Junction Canal was the first to reach London, snaking 143 long miles from Birmingham, but only to the Paddington Basin. In 1812 a consortium was set up to build a new canal linking Paddington to the docks in east London. Amongst the company's directors was famous architect John Nash, a good friend of the Prince Regent, and it was after him that the canal was named. 

This new waterway took a eight years to build, skirting to the north of the capital to avoid upsetting some wealthy landowners. Twelve locks and three tunnels were required to lower the water level by 86 feet on the journey down to the Thames. The canal was soon under threat from the railways, and there were even plans to drain the water and lay down tracks instead. But it survived the gradual disappearance of commercial traffic, and has since been reborn as a green leisure artery through North London.

On this walk the canal emerges from Islington Tunnel at Colebrooke Row, one of several places where you can get onto the towpath on this stretch. It continues eastward, passing Victoria Park and Mile End Park, joining the Thames at Limehouse.
Lat : 51.5328
Lng : -0.0996602
0 m